Upcoming Chapter Events
Early Bird Registration ends June 30, 2015 for the Downriver Chapter Golf Outing - Contact Carma Peters, Kathryn White or Mike Newman

Click below on the picture for the registration/sponsor form

Grant Applications are being accepted until July 31, 2015

-

Contact Carma Peters, Kathryn White or Sue Rafko-Bayer

Downriver Chapter Golf Outing - Friday, September 11th, 2015 Carrington Golf Course, Monroe, MI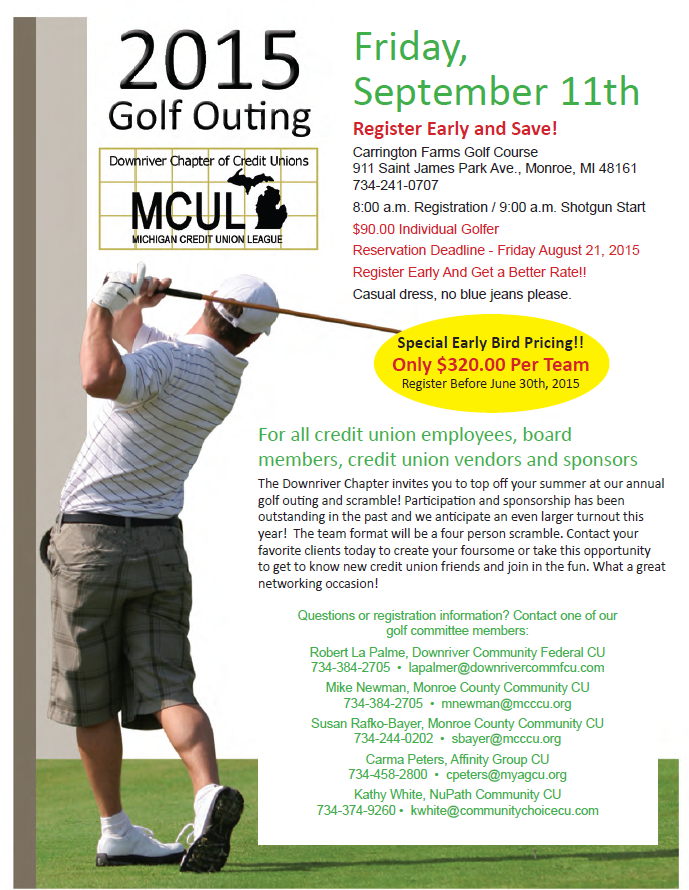 Shred documents and computer hardware - safely dispose of data correctly - Saturday, June 20th 9 a.m. - 1 p.m.
Third Tuesday of January, February, May, June, August, September and November. Meeting located at the Holiday Inn, Southgate, MI
Another Successful Educational Meeting!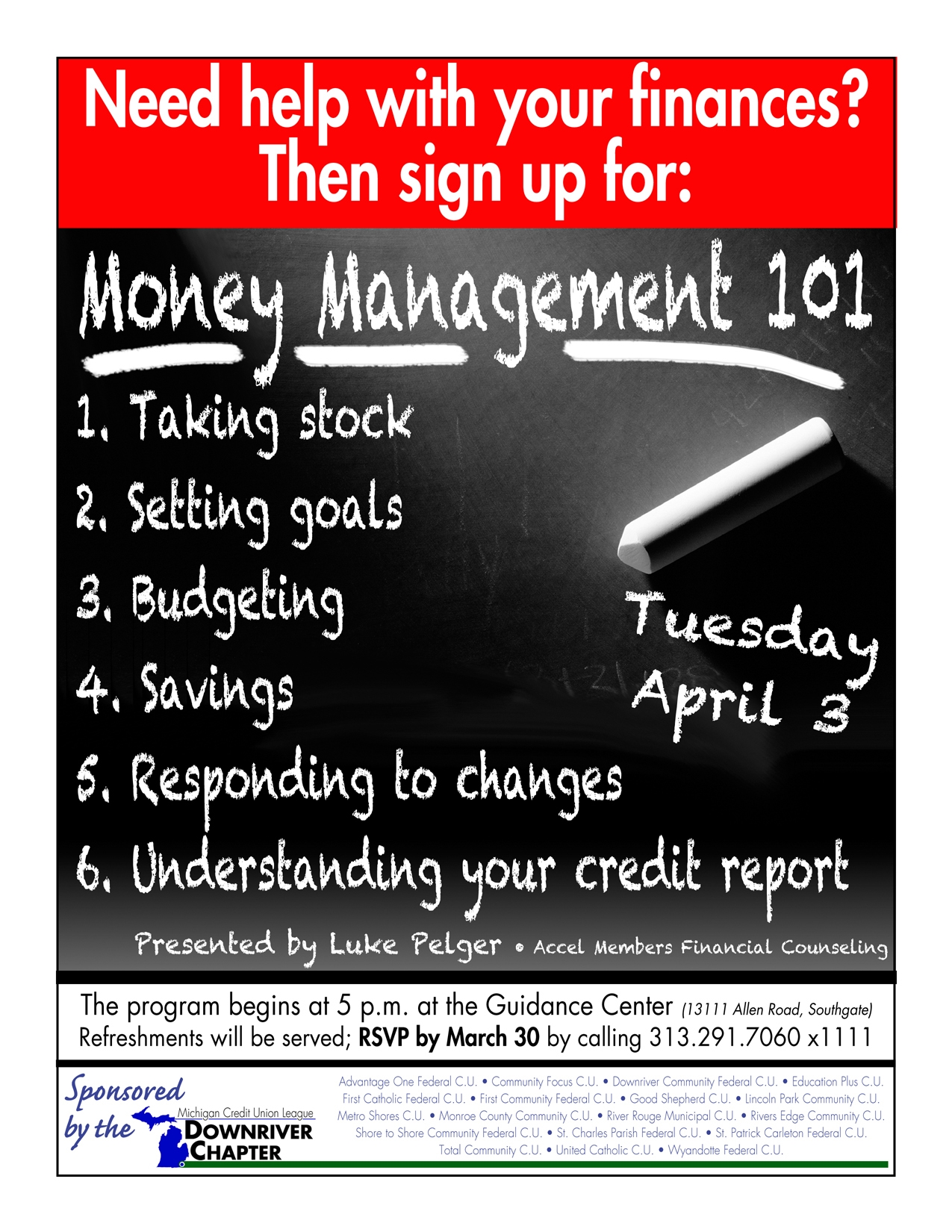 A big thank you to Luke Pelger for facilitating this event!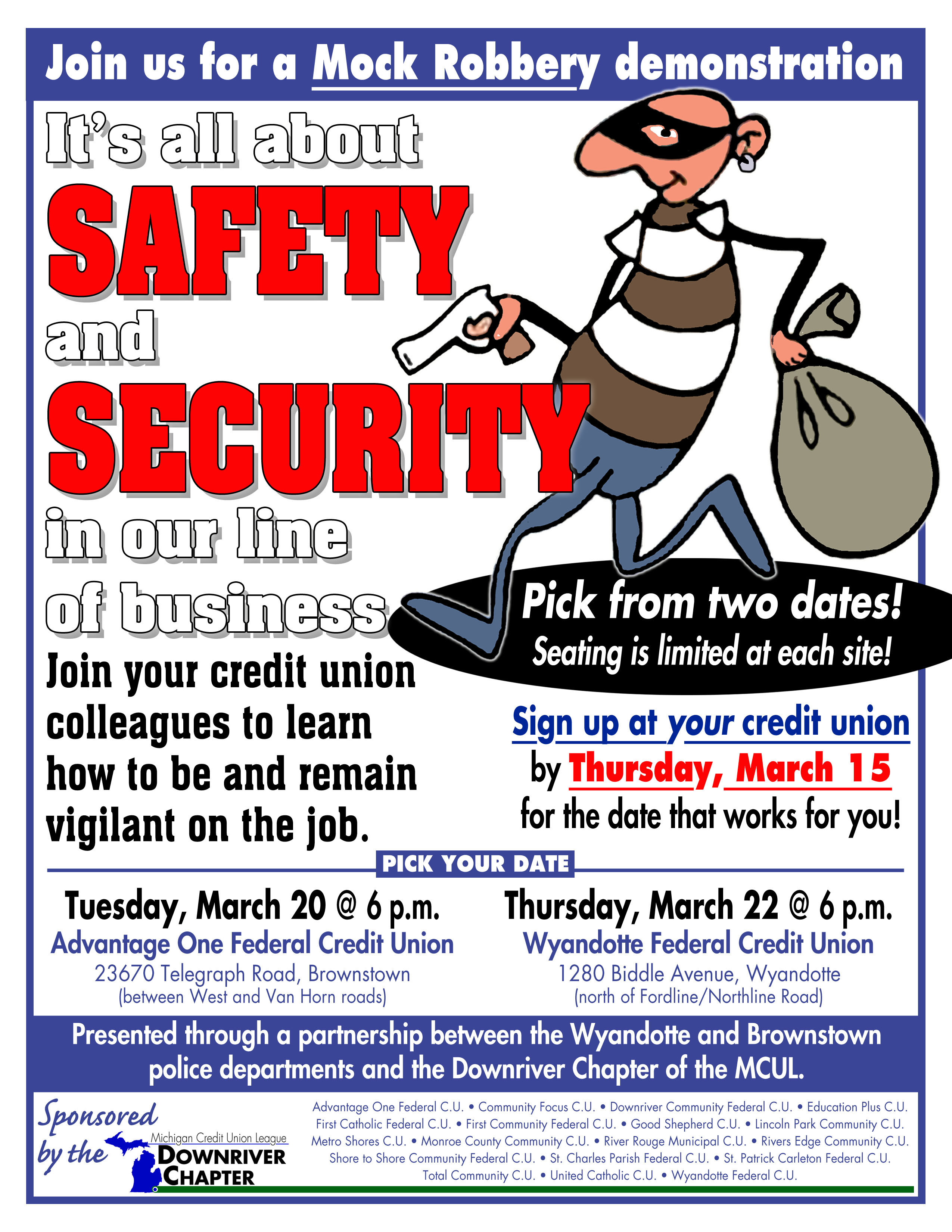 The two sessions were filled to capacity.
Thank you to Advantage One Federal &
Wyandotte Federal for being our hosts!
A very big thank you to our facilitators:
Chief of Police
Daniel Grant
Wyandotte Police Department
Sergeant
Paul Kolonich
Brownstown Police Department
Gunnery Sergeant
Perry Crawford
U.S. Marine Corps
Wyandotte
These seessions were a great learning experience for
all the credit union staff that attended. The police officers
and the gunnery sergeant made this a very exciting event!
Once again thank you to everyone that planned, hosted and
presented at this event!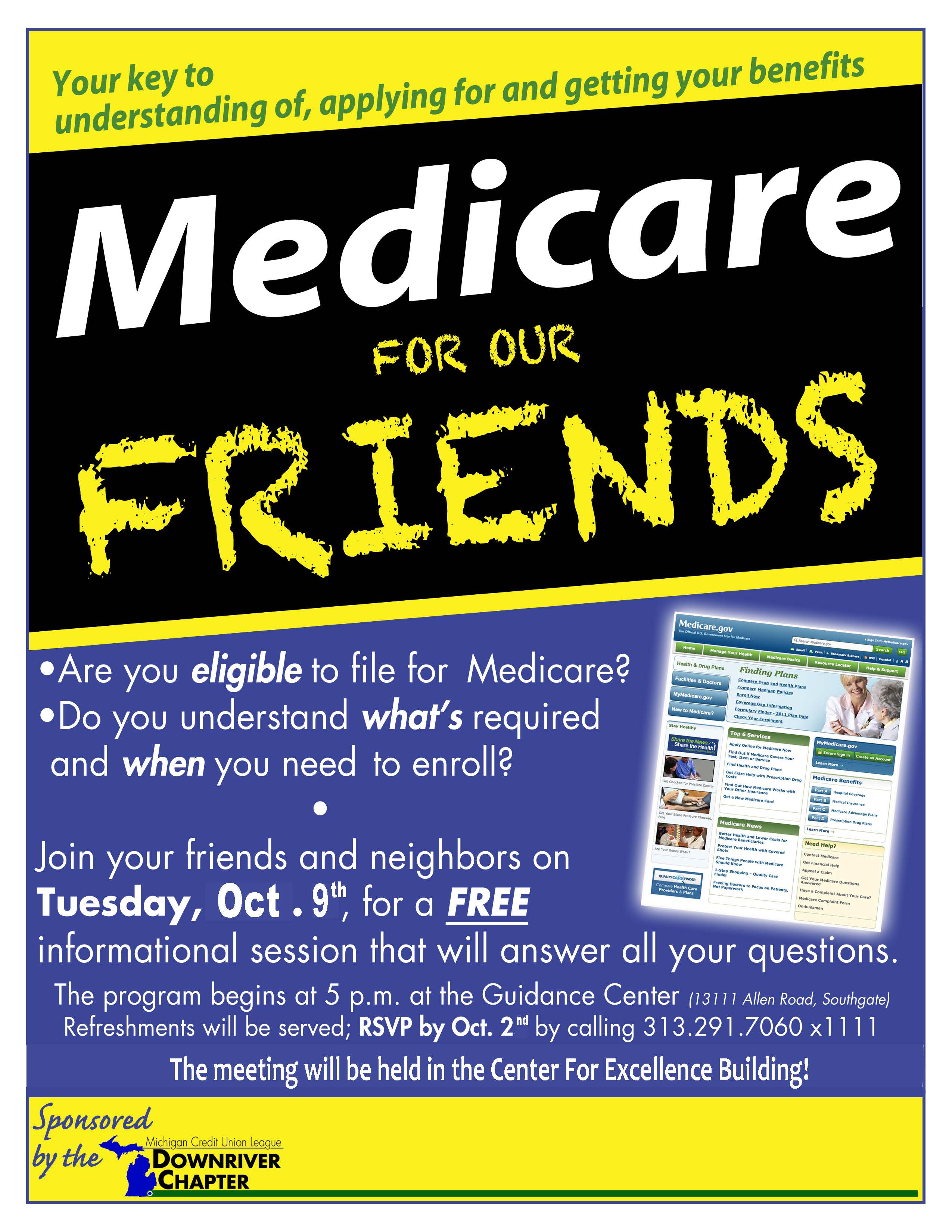 We had a great group of attendees from from all over the Downriver communities!
A super big thank you to Bettie Hughe of The Senior Alliance AAA 1-C who was our gracious presenter.
We had 28 attendees from high schools and credit union members from all over the Downriver communities!
A super big thank you to Kimberley Richardson of University of Detroit Mercy who was our gracious presenter.
Are you interested in an educational seminar for Board of Directors, Supervisory Committee, Credit Committee members or staff that deal with compliance? If this is something that interests you please email
taloisi@firstcatholic.com
and let Tracy know how many from your credit union would attend.