Charitable Grant CommitteeDownriver Chapter of Credit Unions has donated over $6,453 since 2015 to local downriver charities such as Mimi's Mission, Blessings in a Backpack Wyandotte, Personal Caring Ministry, Vista Maria Reads, Taylor Substance Abuse Prevention Task Force and Yes M'am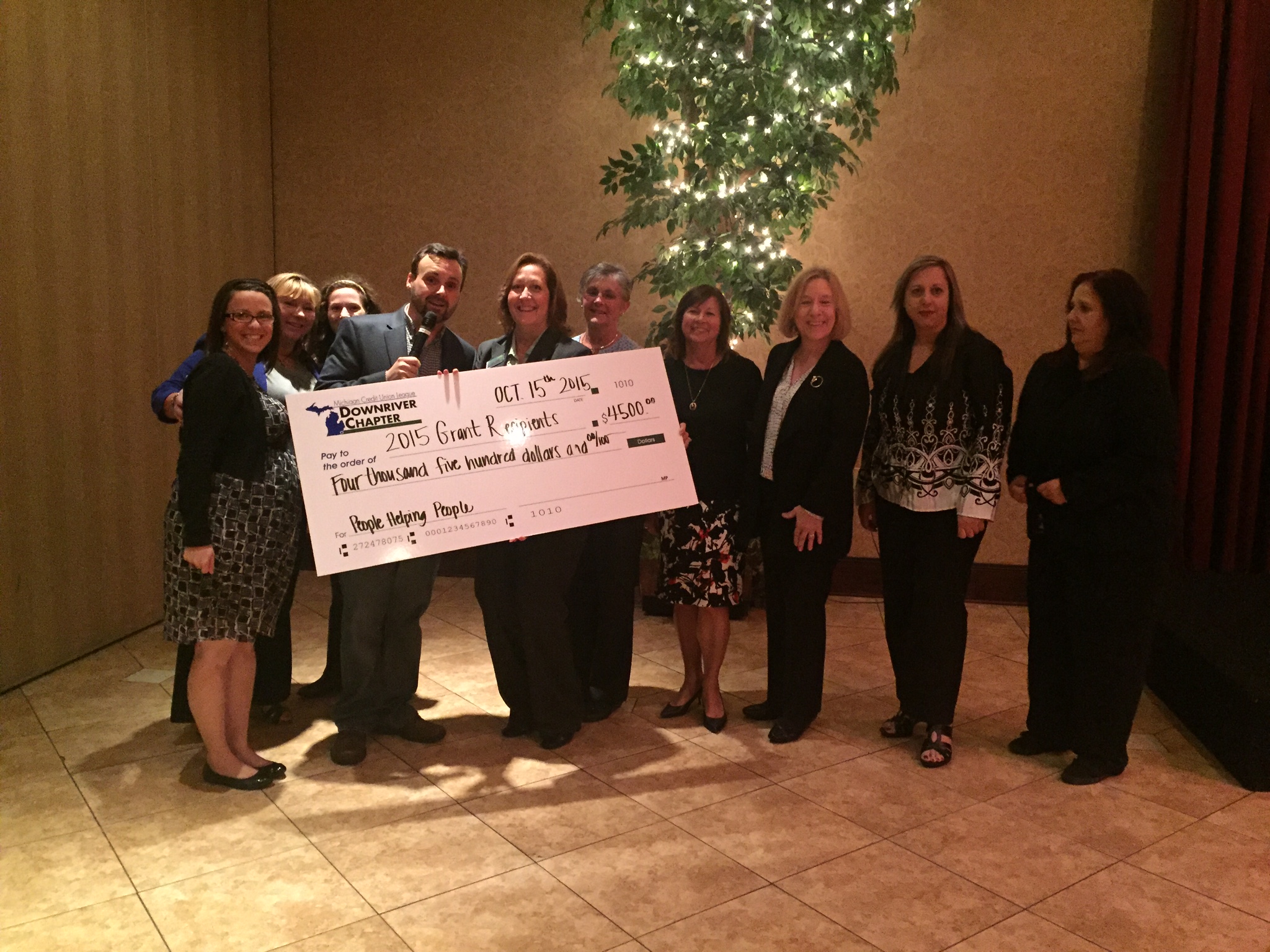 (May 19, 2015) – Michigan's Downriver Chapter of Credit Unions is seeking Non-Profit Organizations benefiting Wayne or Monroe Counties in need of financial grant applicants, a minimum of three grants will be awarded to support local community improvement activities. The money must be used to directly benefit the communities of Wayne or Monroe counties, and this year the Chapter will award a combined minimum of $3,000 in charity grants. For more information email: Downriverchapter@michiganlegacycu.org.
The Charitable Grant Committee was formed in May of 2015 by the Chapter to create, distribute information and obtain applications for the charitable grants given out by the Downriver Chapter of Credit Unions.

A minimum of three grants will be awarded

A total minimum of $3,000 will be awarded (total grants are based on fundraising initiatives).

Grant recipients will be notified by August 31, 2015, and top recipients will be invited to the Downriver Chapter Employee Appreciation Night

.
Applications should be submitted by July 31, 2015.

Recipients must be located in Wayne and Monroe Counties.
The Charitable Grant Committee consists of:
Carma S. Peters - Michigan Legacy Credit Union

Susan Rafko-Bayer - Monroe County Community Credit Union